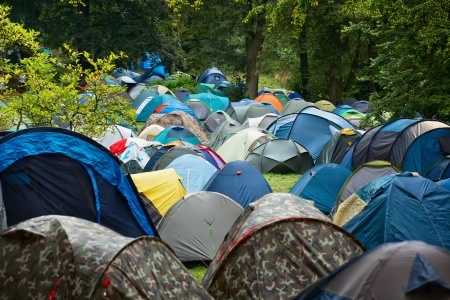 Cleaning up after the crowds
With summer comes festival after festival, and in Liverpool, we have our fair share of outdoor events that all have to go through a deep clean once the festival ends.
LIMF and Creamfields have been and gone, and the aftermath of a festival is a real sight for sore eyes. Sefton Park has since resumed back to its former glory, whilst our neighbours Daresbury Park are still in cleaning state after the annual UK Creamfields event, and are set to be for the next 2 weeks.
What does a festival clean-up really entail?
Clue: it's a hell of a lot more than our cleaning service!
Glastonbury
Acres of rubbish were literally strewn all over the site once the likes of Kanye and Florence and the Machine all went back to the bright lights of superstardom. An army of over 800 people all took to the fields to get to grips with the garbage that 150,000 festival goers leave behind – and it wasn't pretty!
With 900 acres to comb through, the clean-up took nearly six weeks and with it, saw around 5,500 abandoned tents, 6,500 sleeping bags, 3,500 airbeds and 400 gazebos all left behind. In an economy that lists homelessness as a big problem – this seems so wasteful it could be a crime. Food, keys, mobile phones, clothes, knickers and underwear… they all make the list of items found at Glastonbury!
The total cost of the Glastonbury clean-up was around £780,000 and accumulated 170 tonnes of rubbish.
V Festival
V was a mud bath this year and pretty much anybody and everybody who visited ended up with some form mud on their body, belongings and tents. Estimates hitting figures around 4,000 covered how many tents were left behind, with homeless charities from the area, hitting the site to make the most of the left over belongings, packing it up and taking it to distribute amongst the homeless community.
That's right – that tent that you spent your mornings in wondering how you're going to last another day could quite possibly be on the path to a better future with a much more grateful inhabitant. 250,000 people made an appearance at the V site and Weston Park reopened its land and gardens on 27th August after yet another successful clean up.
However, we doubt Sir Richard Branson was amongst the crew who carried out the clean-up!
T in the Park
Held at Strathallan Castle, T in the Park left a lot of mess behind in its stunning country setting. The first year the event has been held at the site drew 60,000 campers and 70,000 people each day walking through the gates of the festival over the three day event.
Clean up images showed yet more abandoned tents and sleeping bags, Tennents lager cans strewn everywhere and thousands and thousands of takeaway food boxes littering the seating areas around the site. As the site is smaller than its Glastonbury and V counterparts, the clean-up was relatively straightforward, and Strathallan Castle is once again restored to its former glory.
Keep it clean in 2016…
When attending festivals, it's easy to throw caution to the wind and forget about what comes after you have left the site.
The 2016 festivals will soon open their early bird ticket lines in preparation for next year's events, and if you plan to go, why not be a little bit more environmentally friendly and attend the festivals with the view to avoid being a litterbug?
Some hints and tips to keep it clean at your next festival:
Use a bin
It's quite simple – don't drop your rubbish on the floor! Festival sites have bins located everywhere and you are never far enough away from one to warrant simply throwing your rubbish on the floor
Pack sensibly
If you are camping, packing up on the last day with a hangover is far from fun. Avoid the temptation of leaving stuff behind by only packing what you need, making the leaving just as easy as the setting up.
Pack up early
Make a few early trips back to your car if you have one. By doing this on your last day, all you will have to do when you have to leave is get your last few essentials and you're ready to go – with no need to dump stuff last minute.
Use toilets
They are strewn all over the campsite, so use them. Remember that people have to clean up after you, so be respectful of their job and don't have them cleaning up your 'personal' waste.

Courtesy of Big TV Center
Do you feel like there has been a festival in your home? Would you like your very own 'house clean up'. At Spotless we have a team on standby waiting to hear from you today! For any inquiries please call on 07479 472093 or email us on paul@spotlesscleanersliverpool.com