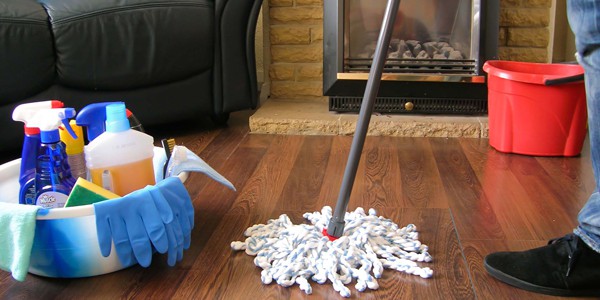 Let's get leasing
If you are looking for end of tenancy cleaning services in Liverpool – we are the company for you. We specialise in making sure that your property is spotless before you start to show potential new tenants around – it's important to make the right first impression, so let us help!
Professionally cleaned properties; What do we do?
       Clean all of the dirt left behind by your previous tenant

       Leave your home looking brand new and spotless with no trace of your previous tenant

      

Disinfect everywhere so that your property is sanitary and ready for your new tenant to move straight in
When it comes to looking for a new tenant, it is important to ensure that you present your property in a positive way; you are selling a lifestyle and it is beneficial to invest in professional cleaning to help lease your property.
In more detail: our end of tenancy cleaning services in Liverpool
It might be tempting for you to just clean your property yourself, however, we firmly believe that a deep clean is completely necessary, and unless you're an expert like us, the essentials can be overlooked. There are many benefits of end of tenancy cleaning – our thorough routine is just the tip of the iceberg! We have a portfolio of professionally cleaned properties, and they all return because of our regime.
Kitchen
Total deep clean from top to bottom, including:
Removal of built up grease, oven clean, removal of limescale from sinks and taps, white goods clean if present, clean appliances if present, clean cupboards inside and out, removal of dirt, grease and grime from floors, kickboards and skirting boards.
Bathroom
Shower descale and clean, bath descale and clean, full tile clean, mould growth removal, toilet clean inside and out, sanitisation of floors.
Bedrooms
Skirting board clean, window ledge clean, inside and outside of any units cleaned, carpet hoovered and freshened.
General Household
Dusting, vacuumed throughout, fixtures and fittings cleaned and polished, floors cleaned and sanitised, windows cleaned, glass cleaned and polished, skirting boards cleaned, doors cleaned, upholstery freshened up and vacuumed, all furniture cleaned and polished
Tenants want their home to be ready when they move
Moving house is one of the most stressful things that you can do in your life, which is why making it as easy and straightforward for the tenant is a key part of being a landlord; if you want a tenant, then making sure your property is clean and ready is imperative, which is why you need professionals for the job, it's why you need end of tenancy cleaning services in Liverpool.
It's this simple – the easier you make it, the happier your tenant will be to move in. If it comes down to it and they are deciding between one or two properties, they will go for the one that needs less work.
Follow our Twitter to see what we are up to! Alternatively, call us on 07479472093 to discuss your requirements and get professional cleaning to help lease your property.