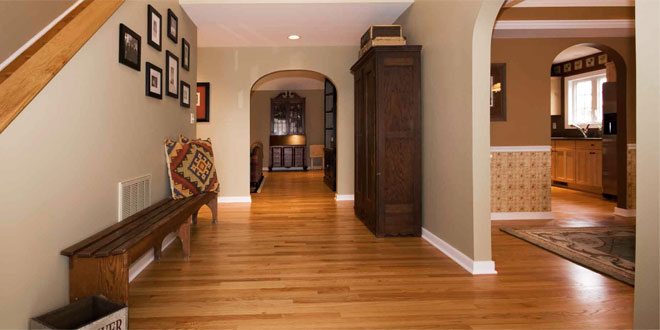 Book Liverpool's hardwood floor cleaning experts
If you have a wooden floor that's looking a little past its prime, you could try searching online for a hardwood floor cleaner to use yourself.
You could do that but, frankly, they can be hit and miss. If your floor is beyond the help of the humble mop and bucket then the chances are that you could spend time and money on hardwood floor cleaner, only to find your purse lighter and your floor looking just the same. The only way to reliably get your floor clean first time is to employ a company experience in cleaning hardwood floors.
Choose Spotless Cleaners for hardwood floor cleaning
Spotless Cleaners Liverpool has been undertaking residential and commercial cleaning jobs in the city for years now. We have the experience, the know-how and the professional equipment to tackle the cleaning of hardwood floors with ease.
If you manage a commercial space, you'll need a hardwood floor cleaner that you can reply on to work out of hours and to complete the job to a high standard. Book our services as a hardwood floor cleaner and you won't be disappointed.
We have huge amounts of commercial experience. We have worked in the local area for public and private sector businesses, as well as in domestic homes. We offer references, free up-front quotations and a team of reliable, fully DBS checked professionals.
Why employ a professional hardwood floor cleaner?
Most hardwood floors can be kept clean day-to-day using a vacuum cleaner and a mop and bucket. If yours isn't an area with particularly high foot traffic then your need for a professional hardwood floor cleaner like us will be few and far between, yet you will really notice the difference when you do have us over and we're sure you'll be pleased.
If you run a business and are welcoming customers into your space with regularity then you may need to employ a professional hardwood floor cleaner more frequently, to keep the place from looking grubby or the flooring from suffering too much wear and tear.
Sufficed to say, when your hardwood floor needs cleaning it's a task that requires elbow grease AND one that is made easier if you have the right tools.
When it's on your to-do list, you can rely on us.